Ironically I'm writing this post as procrastiwork, since I don't feel like doing anything that's actually on my to-do list.
The template will probably seem obvious, but that's kinda the point. You don't need any fancy programs — currently I use Apple Notes; previously Google Docs. Nor do you need to read any books about productivity.
Of course, if kanban or whatever the kids are into these days is what works for you, then do that! I've learned that I won't stick with any system that isn't exactly this basic and flexible. Something like Tiago Forte's PARA is amazing, but too much for me to handle.
Anyway, the template has three main sections: Now, Soon, and Later. The exact labels can and should change — I usually do something along the lines of Today, Next Few Weeks, and To-Be-Scheduled. Currently what I've got on deck is Today plus two Later sections: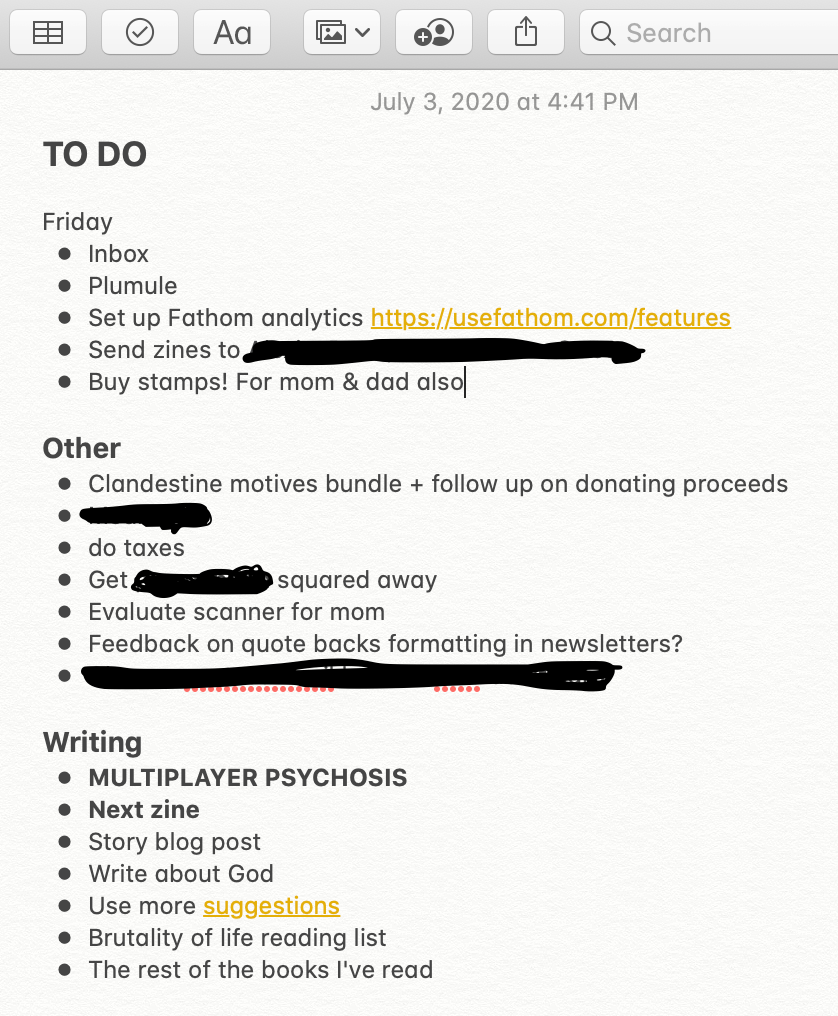 I also stick a monthly log on the end, honestly more for the satisfaction of collecting done items than anything else.
Usually I have way more Later to deal with — when tasks start to pile up I'll make a separate project-specific list, or a standalone To-Be-Scheduled list, and then get rid of it again once I've worked through the backlog.
That should give you the idea 😊 Like I said, ultra simple! Here's the template for copy-pasting:
Now
Soon
Later